Top Celebrity Recipes are culinary creations and dishes popularised by renowned entertainment industry figures. Celebrities often share these recipes through various mediums, including cookbooks, cooking shows, social media platforms, and interviews. Wholesome and healthy celebrity recipes provide a fantastic way to nourish your body while indulging in delicious flavors. Celebrity chefs are renowned for their expertise in creating nutritious and satisfying meals. These recipes often feature fresh, seasonal ingredients, balanced flavors, and innovative cooking techniques. From vibrant salads packed with nutrient-rich vegetables to protein-packed grain bowls and flavorful plant-based dishes. These recipes provide a wide range of options for wholesome and healthy meals. Exploring these top celebrity recipes allows you to discover new culinary inspirations and embrace a healthier lifestyle without compromising taste.
Iconic Top Celebrity Recipes That Made History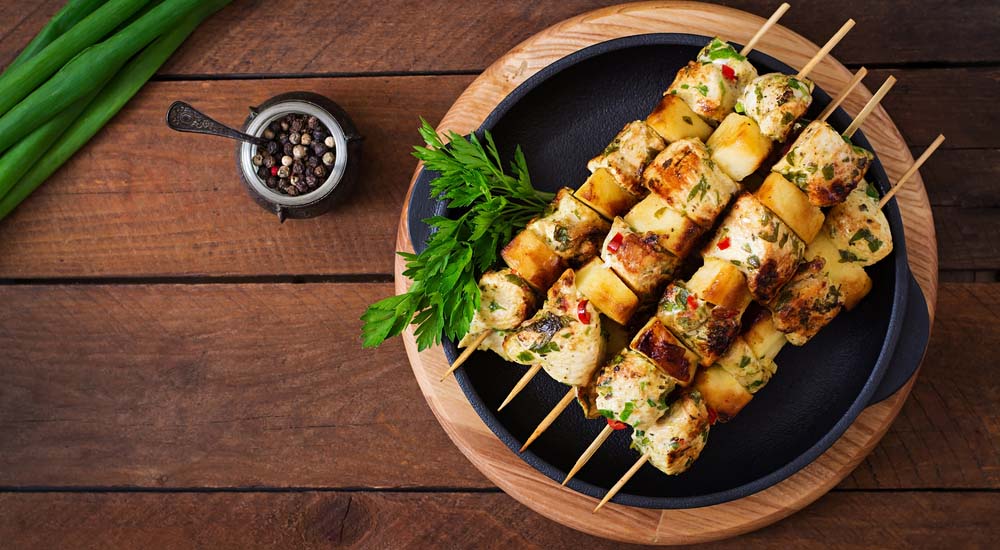 Iconic celebrity recipes have left an indelible mark in culinary history, capturing worldwide enthusiasts' attention and taste buds. These recipes have become legendary, defining the careers of renowned celebrity chefs. From Julia Child's boeuf bourguignon to Wolfgang Puck's smoked salmon pizza, these dishes have transcended time and continue to inspire generations of cooks. They showcase the creativity, innovation, and mastery of these culinary icons. Whether Anthony Bourdain's classic French onion soup or Martha Stewart's perfect roast turkey, these recipes have become cultural touchstones. They represent the artistry and passion of the celebrity chefs who created them. They have become part of our culinary heritage, forever in history's gastronomic tapestry.
Delicious Vegan Top Celebrity Recipes To Try
Here are two top celebrity vegan recipes, along with their instructions on how to make them:
1. Miley Cyrus' Vegan Sweet Potato Tacos:
Ingredients:
Two medium-sized sweet potatoes, peeled and cubed
One tablespoon of olive oil
One teaspoon of chili powder
1/2 teaspoon cumin
Salt and pepper to taste
Eight small corn tortillas
Toppings: diced avocado, chopped cilantro, lime wedges
Instructions:
Set the oven's temperature to 400°F (200°C).
Sweet potato cubes should be thoroughly coated in olive oil, chili powder, cumin, salt, and pepper.
The sweet potatoes should be spread out on a baking sheet and roasted for 20 to 25 minutes or until soft, stirring once halfway through.
In a microwave or a dry skillet, reheat the corn tortillas.
Fill each tortilla with the roasted sweet potatoes and top with diced avocado and chopped cilantro.
Serve the tacos after adding fresh lime juice to them.
2. Plant-based Chef Chloe Coscarelli's Vegan Mac and Cheese:
Ingredients:
2 cups elbow macaroni
1 cup peeled and diced potatoes
1/4 cup peeled and diced carrots
1/2 cup chopped onion
3/4 cup cashews soaked for at max two hours in water
1/4 cup nutritional yeast
Two tablespoons of lemon juice
1/2 teaspoon garlic powder
Salt and pepper to taste
Instructions:
Cook the macaroni according to package instructions. Drain and set aside.
Cubed potatoes, carrots, and onions are added to a saucepan of boiling water. Cook until tender.
Drain the cooked vegetables and transfer them to a blender or food processor.
Add the soaked cashews, nutritional yeast, lemon juice, garlic powder, salt, and pepper to the blender. Blend until smooth and creamy.
After adding the sauce, thoroughly incorporate it with the cooked macaroni.
Mac and cheese should be warmed over low heat while stirring occasionally.
Serve hot and enjoy the creamy, vegan mac and cheese.
Visit us at Peri-Peri GUYS for delicious vegan meal options. We offer many tasty and healthy food deals at reasonable prices.
Recreate Celebrity Chef Specialties At Home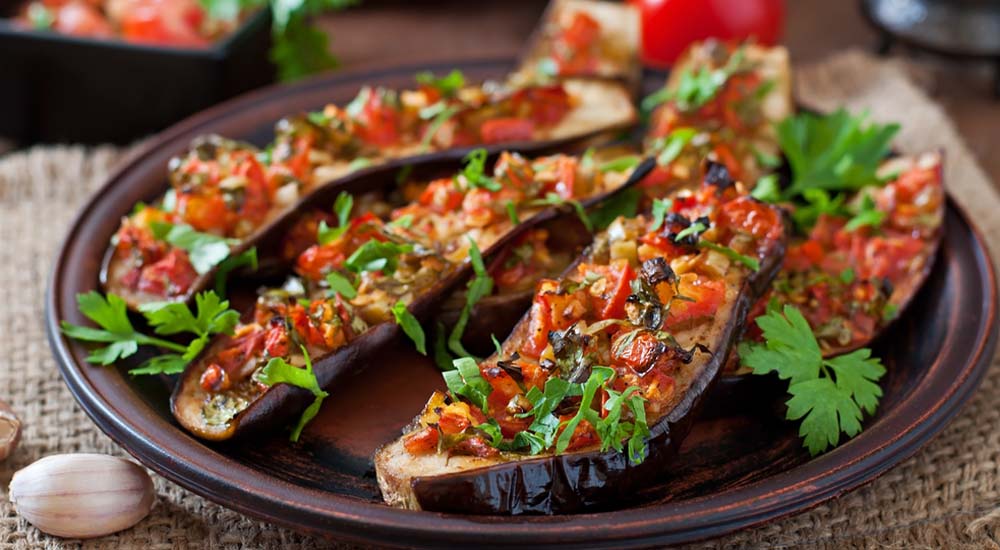 Recreating celebrity chef specialties at home allows you to bring the expertise and flavors of renowned chefs into your kitchen. Start by researching your favorite celebrity chefs and their signature dishes. Look for recipes, cooking shows, or cookbooks that feature their specialties. Please take note of the ingredients, techniques, and presentation styles they use. Gather the necessary ingredients and tools to replicate the dish. Follow the instructions of top celebrity recipes closely, paying attention to cooking times and seasoning. Feel free to add your personal touch or make substitutions based on your preferences. With practice and creativity, you can enjoy the delights of celebrity chef specialties in the comfort of your home.
Top 10 Celebrity Recipes You Need to Try
Here are 10 top celebrity recipes you need to try for an unforgettable culinary experience.
Gordon Ramsay's Beef Wellington: This classic dish combines tender beef, savory mushrooms, and flaky pastry.
Ina Garten's Roast Chicken: Ina's recipe ensures juicy and flavorful chicken with simple yet delicious preparation.
Jamie Oliver's Pasta Carbonara: Jamie's take on this Italian favorite is creamy, rich, and flavorful.
Chrissy Teigen's Crispy Fried Chicken: Chrissy's recipe creates perfectly crispy and flavorful fried chicken.
Bobby Flay's Grilled Steak: Bobby's technique results in a perfectly grilled, mouthwatering steak.
Nigella Lawson's Chocolate Cake: Nigella's decadent chocolate cake is moist, rich, and irresistible.
Martha Stewart's Lemon Bars: Martha's tangy and sweet lemon bars are a delightful treat for any occasion.
Rachael Ray's Spaghetti Aglio e Olio: Rachael's simple pasta dish contains garlic-infused goodness.
Wolfgang Puck's Pizza Margherita: Wolfgang's pizza features a crispy crust, fresh tomatoes, and gooey mozzarella.
Padma Lakshmi's Chicken Tikka Masala: Padma's recipe yields a creamy, aromatic Indian dish with tender chicken.
These top celebrity recipes showcase the talent and expertise of these renowned chefs, and trying them out will surely impress you and your guests.